Targeted Protein Degradation (TPD) is a hot topic in drug discovery today. PROteolysis Targeting Chimeras (PROTACs) and molecular glues provide an approach for the targeted degradation of a protein of interest (POI) with a small molecule.
SpiroChem discovery team has identified leads across several projects.
On PROTACs and molecular glues projects, SpiroChem chemists bring support for:
Developing efficient synthesis of E3 ligase recruiters such as Thalidomide, Lenalidomide, VHL, ….
Introducing diversified handles on E3 ligase recruiters
Connecting various warheads
For PROTACs projects, SpiroChem chemists use their expertise for escaping from usual PEG linkers.
Linker
PEG Linker

High risk of hydrophobic collapse
Low solubility
Limited IP space
SpiroChem linkers
SpiroChem designs novel linkers containing 3D constrained modules to:
Minimize hydrophobic collapse and reduce the risk of aggregation of the complex
Improve PhysChem properties of the complex
Generate novel IP space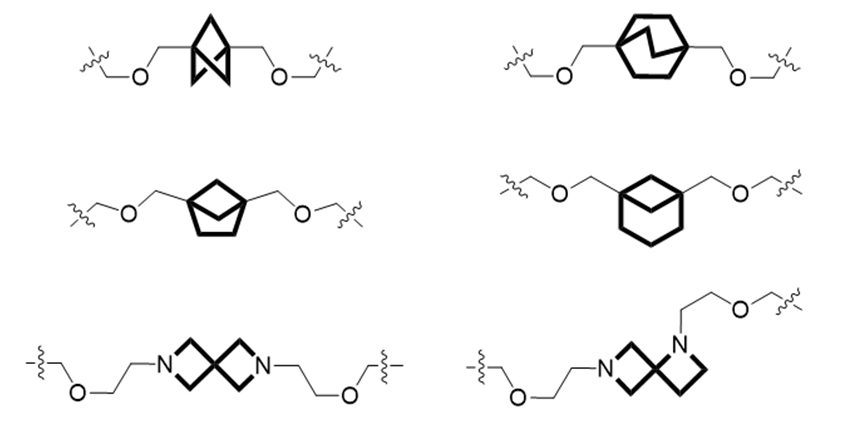 We will be happy to support your projects.
For more information, please contact Laurence Jung at laurence.jung@spirochem.com.